Dysport® and Xeomin® Neurotoxin Injectables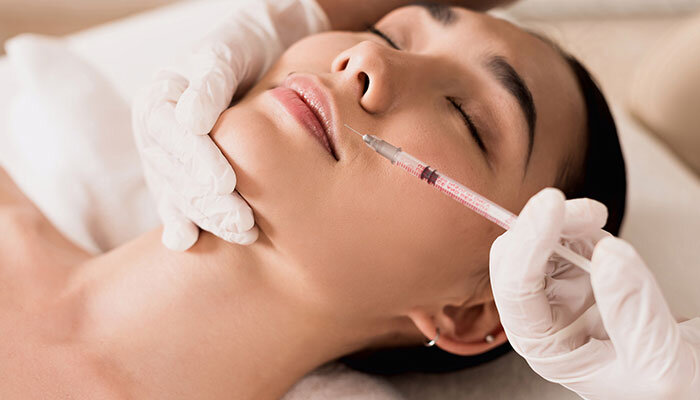 Any patients that are interested in Dysport or Xeomin neurotoxin injectables can count on the team at Subtle Aesthetics to provide them with a professional, low-stress experience. When you want to remove facial wrinkles, it is always best to trust professionals who provide a service that gives patients natural-looking and proven results. Rather than try a variety of lotions and creams that you hope will work, our neurotoxin injections provide a prescription injection with a great track record of success and satisfaction.
From the initial visit and consultation to your first injection, Subtle Aesthetics helps every patient feel comfortable and safe throughout the neurotoxin injectable process. We encourage both those experienced in receiving injectables as well as newcomers to count on Subtle Aesthetics for a professional, quality injectable experience.
Dysport
Dysport provides a solution to remove facial wrinkles with a turnaround of 2-3 days after treatment. With a simple 10- to 20- minute treatment, Dysport injections provide a long-lasting anti-aging method that only need be repeated a few times a year. Those under 65 can count on treatments with Dysport to give them temporarily relief from moderate to sever frown lines. By preventing muscle contractions that cause frown lines, Dysport will provide a youthful appearance that is sure to satisfy.
Improves look of wrinkles
Quick results from fast treatment
Long-lasting results
A natural-looking solution
Approved and used across the world
We currently charge $4 a unit for Dysport.
For more, including important safety information, visit the manufacturer's website here.
Xeomin
Xeomin is another option of neurotoxin injectable treatment that Subtle Aesthetics offers that also provides prescription medication to block the release of chemicals involved in muscle contraction, softening frown lines, and helping to temporarily remove facial wrinkles. Double filtered to remove unnecessary proteins, this smart toxin is another great option to smooth frown lines through a simple injection a few times a year.
Temporarily improves appearance of frown lines
Reduces muscle contractions
Proven effective in clinical trials
Short, simple treatment
Fast results
We currently charge $10 a unit for Xeomin.
For more, including important safety information, visit the manufacturer's website here.